Welcome to 2020! New year, new decade, and for many of us a time to set new goals. As I've been teaching coding through ThoughtSTEM programs, I've had many kids and parents ask me for tips and resources to learn and practice even more coding at home. Learning to code is a great goal for 2020 and because I embrace the saying that "a goal without a plan is just a wish," I have compiled (I couldn't resist the pun!) a list of free resources to get your kids coding in the new year. Keep in mind that the best way to reach a goal is to have a SMART plan (Specific, Measurable, Actionable, Reasonable, Timely) so establish a regular block of time each week to have your child play one of these games and recognize milestones along the way - hopefully your child's passion and skill level for coding will continue to grow throughout the year!
---
We all know STEM has been traditionally male-dominated and women have been underrepresented in tech careers; however, as more companies embrace the value of diversity in the workplace, significant efforts have been made to encourage more females to pursue STEM in the classroom and in their careers. The results of these efforts are gradually being realized.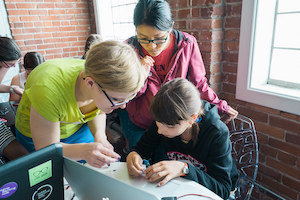 ---
As the holidays approach, many of us grapple with the recurring question we face each year - "what can I get the kids for the holidays?" If you are like me, you want to give them something that evokes a smile when they unwrap a present, but that is also valued and used long after the holidays. Something that goes beyond temporary gratification. While most of us would be thrilled to give a gift that lasts for years, wouldn't it be fabulous if we could give gifts that could last a lifetime?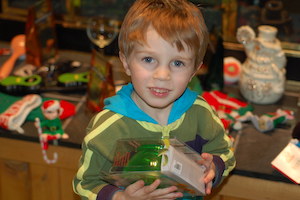 ---