ThoughtSTEM, LLC is a growing team of professionals passionate about spreading computer science education across San Diego and beyond! Learn about some of our employment and internship opportunities below.
ThoughtSTEM was founded by UC San Diego PhD Students in October of 2012. What started as a tutoring business with 5 students has swiftly grown into a company that offers online coding education nation-wide and in-person coding education San Diego-wide, bringing together students between the ages of 5–18 to explore, learn, and have fun with computer coding!
Actively Recruiting
High School Summer Interns
This summer, ThoughtSTEM is leading a unique and highly competitive internship opportunity for local high school students (students who will be seniors in the 2019/2020 school year) who are interested in pursuing careers in technology. High school interns will not only mentor local youth in computer science, interns will also take special undergraduate-level seminars in higher-level computer science skills. These courses will prepare interns for a college computer science education. Internship positions are limited. Learn more and start your application for this internship here. Email us at contact@thoughtstem.com if you have any questions.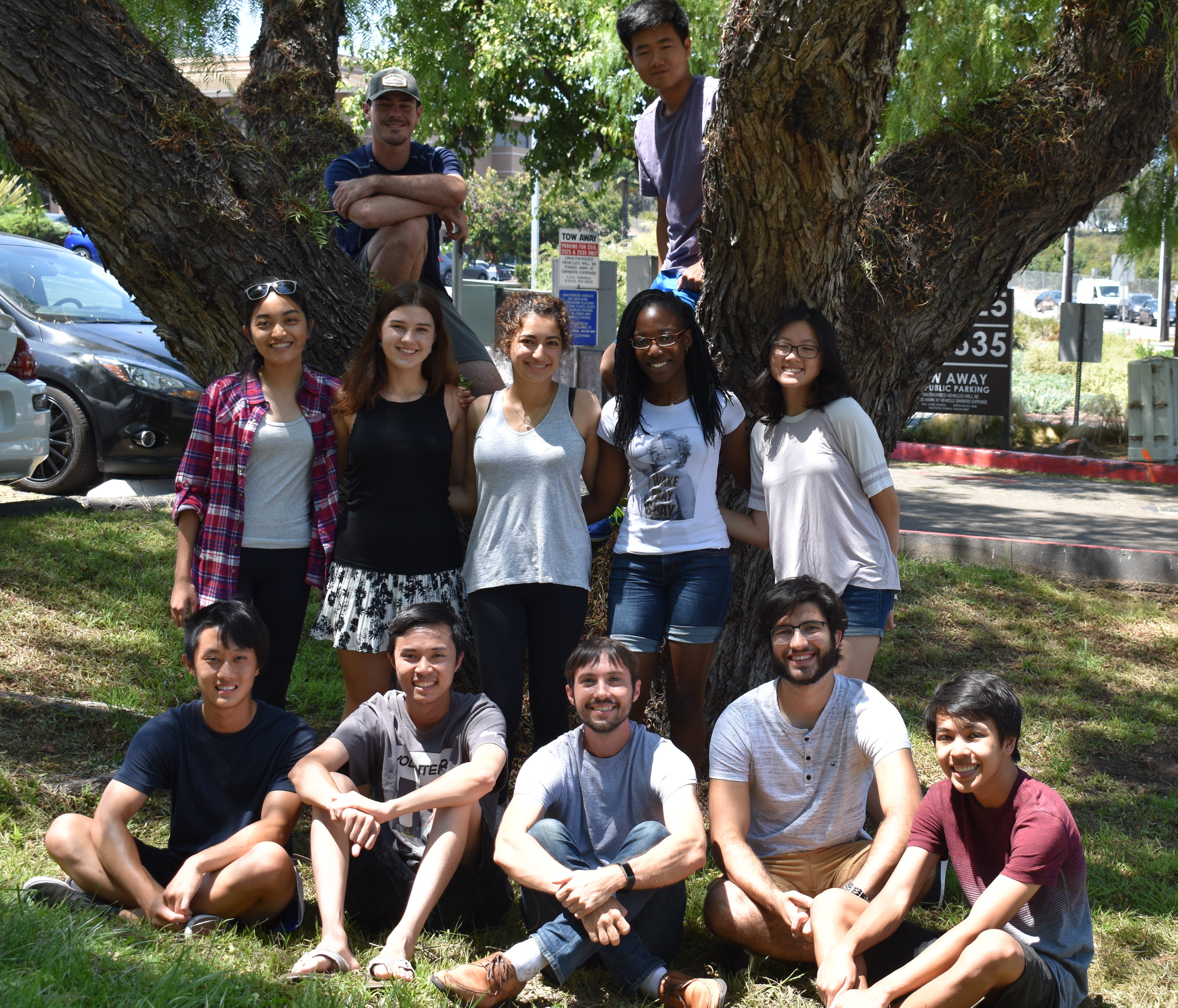 Undergraduate Summer Interns
Our internship program for undergraduate students is intended for students pursuing careers in education or technology fields. Undergraduates enrolled in our internship program this summer will not only teach local students coding in our summer camps, but they will have special opportunities to take advanced undergraduate-level computer science coursework. Interns will also receive an authentic software development internship experience working on real EdTech products and educational video games that ThoughtSTEM develops. Internship positions are limited. Learn more and start your application for this internship here. Email us at contact@thoughtstem.com if you have any questions.
Digital Photography Summer Intern
We are currently recruiting for a new internship position which will involve digital photography at our summer camp locations around San Diego. Interns must have previous experience with digital photography and must be able to transport themselves to locations across San Diego County. ThoughtSTEM can supply a camera, but the intern may use their own equipment if they wish. If you are interested inthis internship opportunity, email us at internships@thoughtstem.com with your resume or an email describing your previous photography experience.
Part-Time After-School Program Teacher
ThoughtSTEM, LLC runs after-school computer science programs at schools across San Diego. The goal of our after-school programs is to make computer science fun by introducing coding to K–12 students; we often teach students in the context of video game design, Minecraft modding, robotics, and more. We are currently seeking individuals who will be instructors for after-school computer science programs at various local San Diego elementary schools.
Benefits:
We pay YOU to learn computer science: Coding bootcamps can cost thousands of dollars. We provide college-level computer science education for our employees for FREE! We pride ourselves in training our employees in an incredibly marketable skill.
Work with awesome people: We're a young company with a wholehearted mission. We want to make sure San Diego students are ready for a future that will require them to be comfortable with technology! Our goal is for kids to have great first experiences with computer science and enjoy creating video games and websites with code! We love making a difference in our community.
Convenient, Consistent Part-time Work: Our programs tend to run once a week for 1–2 hours between 12pm–4:30pm. We encourage teachers to work 4–5 programs with us M-F, but if you're only available on certain afternoons, we can accommodate your schedule.
Learn more about this position and apply here. Email us at teach@thoughtstem.com with questions only, not with a resume or application.