Employee Highlight: Judith Eisenberg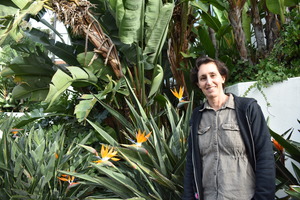 Recently, I sat down with Judith, one of the main people at the office. She and I talked about what she does at ThoughtSTEM, and how she enjoys life outside the office. Check it out!
What is your role at ThoughtSTEM?
I am a Lead Instructor. However I also am responsible for HR, payroll, and scheduling of all our classes. I enjoy wearing many hats in the office, contributing in different areas, in addition to teaching.
How has ThoughtSTEM changed, especially with your role since you got involved?
It's been astronomical! When I started we only had our weekend workshops on Sunday and one after school group. We didn't run camps during the winter or summer.
What initially got you involved with STEM education?
I had been looking for an additional part-time opportunity and came across ThoughtSTEM. This job worked really well with my schedule, and I was passionate about the mission since my college degree is in Computer Science.
What are your goals with your job now?
My main objective is creating a positive environment for all employees, whether they work in our office or in the field. For many of our employees, I am the first person who reaches out to them when they apply to work, and I am also the person that schedules them to teach at our classes. I want to put the best foot forward for the company that I can.
What do you enjoy most about working with ThoughtSTEM?
I love the camaraderie in the office. We have a good time but we work very well together. Additionally, I enjoy teaching kids. It's fun to watch their excitement when they create their own code.
When you are not working at ThoughtSTEM, what do you do for fun?
I volunteer a lot for local organizations that support my passion for animal welfare. I also enjoy spending time with my husband and family. We love exploring San Diego and surrounds by car, foot and bicycle.