Employee Highlight: Lisa Dolan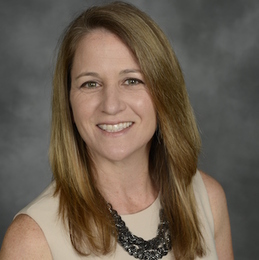 Can you tell me a little about yourself?
Hey! I'm Lisa. I teach computer coding at ThoughtSTEM. Usually, I teach in Del Mar focusing on survival games, as well as enrichment classes.
What did you do before you started working with ThoughtSTEM?
Earlier in life, I was a helicopter pilot in the Navy for 20 years. Since then, I have been living in Del Mar, hard at work raising my kids. I still do the latter, but now I added ThoughtSTEM to the mix. It has been fun and a great addition to my day.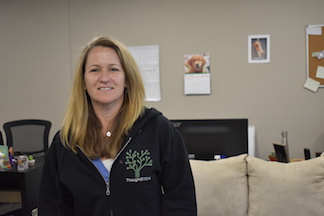 How long have you been working with ThoughtSTEM, and what was your initial attraction to the company?
I have been with ThoughtSTEM for around a year and a half so far. I was originally attracted to this position because I am attracted to the concepts ThoughtSTEM teaches (i.e. coding). I look at coding and love the way it is taught. Being able to understand a system, build the system, and then expand upon that system is awesome. When kids learn technical concepts at an early age, no matter where they go in life, they will have an advantage.
Additionally, the level of creativity in coding, is amazing to me. I can not say enough how creative people become through coding. I firmly believe we are enriching these kids in ways far beyond learning how video games are made, but teaching them how the world operates and how to thrive in it.
You can have some amazing experiences working with kids . Can you describe an instance where you felt really excited about your teaching coding at ThoughtSTEM?
I love seeing kids successfully create something and their eyes light up. When they hit the run button and see their hard work pay off, I smile almost as much as they do. Understanding coding not only increases their understanding of how things are made, but it builds their confidence.
Part of my role as a teacher is that I try to encourage failure. That is how I see success come through our programs, in part because we teach our students to take chances. I try to break down ideas of perfection. If I can encourage them to be willing to try and fail, when they keep trying, after a while, they come to recognize failure not as the end of the world.
I will say "It's okay to break the code. It's okay to not be right." Failure is part of the learning process, and every failure helps you learn how the code works.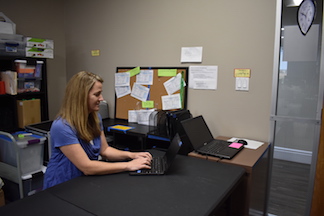 When you're not working at ThoughtSTEM, what do you do for fun?
I'm a lifelong learner. Anything involving learning usually interests me. Additionally, as I said earlier, I'm still a parent, so that definitely has its time commitments. I have three kids, and they are great. I have a lot of full-time obligations with my family, and I love growing with them as often as I can.